Prayer is the signature work of this ministry
Requests for prayer arrive daily via phone, fax, letter and e-mail. A dedicated staff and I pray daily over the needs. Wonderful results have been reported in response to prayer. I lie not, in praying for multitudes over the years, I personally have seen God perform about every manner of healing and some miracles - all for the glory of God - and with little fanfare. Remember, as far as God goes, prayer can go. Prayer is as omnipotent as God!
To receive a blissful 2-minute blessing, listen to Sung Sook Lee, former opera star; many times soloist for League of Prayer, sing: Nothing is Impossible with God!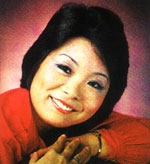 Sung Sook Lee, acclaimed by many as the world's finest Christian soloist, sings Nothing is impossible with God.
myvoix@bellsouth.net


First, to make sure that the LORD responds to your prayers:

Humble yourself under the mighty hand of God.
Confess every known sin in your life.
Make every wrong done to anyone right.
Remove every doubtful habit from your life.
Confess Jesus is LORD with your mouth.
Believe in your heart God raised Him from the dead.
Then pray.

"...If two of you shall agree... as touching any thing that they shall ask, it shall be done for them..."
Jesus, Mat. 18:19

SWEET HOUR OF PRAYER

You will never be unheard by God when you do these things and approach unto Him in sincerity and truth. But, you will never get to know Him by making pop calls.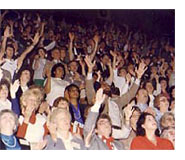 It takes time to be holy. You can't be holy in a hurry. Now I pray that God will drop your every need in His great sea of supply, and through answered prayers, make you come to sing and rejoice in God as misers do in gold and as kings do in scepters!
Amen and Amen.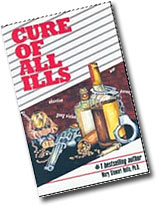 "God is more willing to give than we are to ask." - Andrew Murray
CURE OF ALL ILLS, by Mary Stewart Relfe, is a bestselling book on prayer. Published in 1988, it has been translated and read across the world - the latest translation in Chinese! Some denominations have sent copies to each state for distribution. Upon reading it, you will understand the Puritan adage: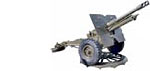 Prayer is a cannon set at the entrance of heaven to burst open its gate.