****************************
2010 BOOK RELEASE
Moments With His Majesty
Spectacular Devotional!
By
Dr.Mary Stewart Relfe
New York Times
#1 Best Selling Author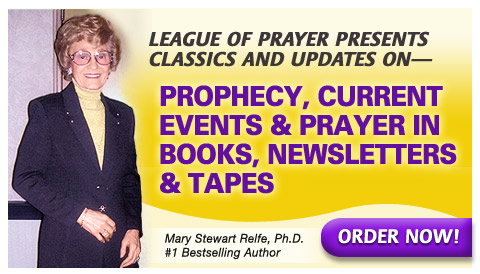 Discover astonishing truths about this "Blip Revolution"
The reaches of the implantable microchip - bodies merging with machines, e-mails sent just by thinking, recipients receiving e-mails by chips in hand, brain chips that enable robots (images) to walk, speak, gesture, direct military actions, etc.

This extra-terrestrial, invisible, wireless technology central to the forces creating our final civilization of the Church Age - and God's strategies for the turbulent future of mankind.
READ ALL ABOUT IT!