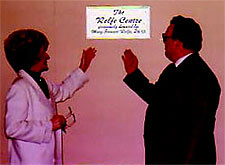 R) The late Rev. Dr. Simon Peter Cameron, a dear friend and co-laborer with us. This was Dedication Day of The Relfe Center on the campus of New Hope Bible College, Peterhead, Scotland. From this Center, infinite amounts of humanitarian aid have been collected and sent to many European destinations.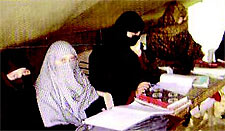 A League of Prayer Tent School for 3,000 Pakistani girls, victims of the monster earth- quake of October 8, 2005.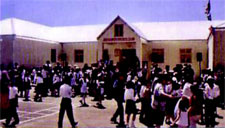 The first of five schools we funded in Baku, Azerbaijan for refugee children who had never attended a school. They ranged in ages from 5 to 13 - all began in the First Grade. This first school was built for 800, but at the beginning of the 2nd semester, 2,719 had registered and were attending A.M., P.M., and Night Sessions. The other four were enlarged.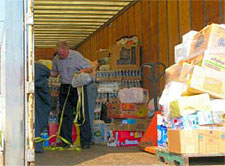 R) Brian Taylor, League of Prayer General Manager, loading the 18 wheeler for one of the 19 trips he made coordinating our Gulf Coast Relief for Katrina victims.
God puts things in our hands that He may determine what's in our hearts.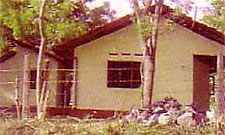 One of 30 homes built for tsunami victims; constructed of blocks with tile roof, full power, Kitchen, LR, 2 BRs and bath.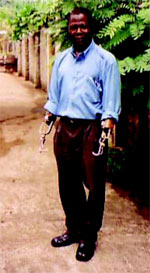 Jesu, a double amputee in Sierra, Leone, W. Africa is driving a cab again, thanks to his prosthetics.